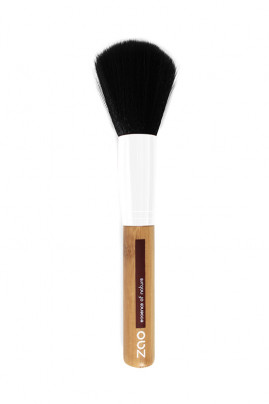 The Powder Brush ZAO is ideal to implement the Compact Powder ZAO and the Terracotta Mineral ZAO. Its large part is perfect for evenly spread your meals and for a final result that more natural!
ZAO Brushes are made from synthetic hair (Nylon). Ultra-soft and very resistant, the Powder Brush Vegan Zao enables fast, efficient and smooth!
The brand is committed to ensuring that no animals are abused, harmed or killed for the production of brushes for makeup.
Warning: Last items in stock!
Availability date: