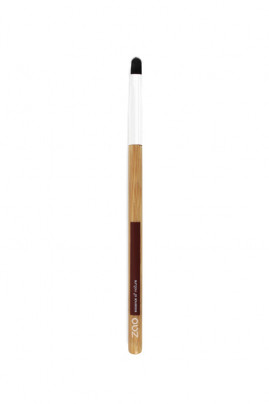 The Zao Lip Brush is specially designed for a precise application and finish of your lipstick or gloss.
Thanks to its thin and long handle, the Zao Vegan Lip Brush allows an optimal grip to draw the lip contour with precision in order to obtain a very professional look.
ZAO Brushes are made from synthetic bristles (nylon). Ultra-soft and very resistant, Zao Vegan Lip Brush allows a fast, effective and very soft use!
The brand is committed to ensuring that no animal is mistreated, injured or killed for the manufacture of make-up brushes.
Warning: Last items in stock!
Availability date: