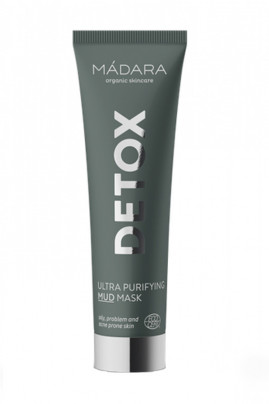 The Mádara Organic Detox Purifying Mask cares for the skin by descaling the accumulated impurities that clog the pores and moisturizing sustainably. In a single gesture, he offers 5 actions:
Deep cleans: goodbye shine and dilated pores, it absorbs the excess of sebum, purifies the skin and the balance of the zone T. Your skin grain is refined.
Detoxifies: Rich in lakes of northern forests, it removes toxins and heavy metals for a clear skin.
Reduces skin imperfections: it reduces pimples, blackheads and small inflammations of the face such as redness and acne scars.
Revitalize: rich in vitamins and trace elements, it offers radiance and freshness to the complexion.
Moisturises: it soothes irritations while moisturizing deeply.
Thanks to the Mádara Organic Detox Purifying Mask, your skin breathes again!
60 ml
See the ingredients
Warning: Last items in stock!
Availability date: