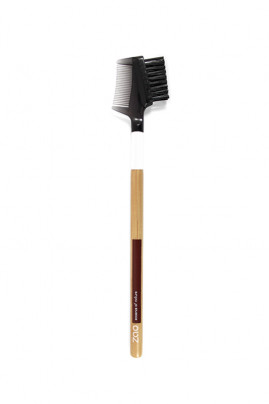 The Eyebrow Brush Comb is the essential accessory to have a beautiful line of eyebrows and pretty defined eyelashes. Thanks to its dual use, it structures your look:
- the brush: helps to discipline your eyebrows and blur the pencil or eyebrow powder for a natural effect
- the comb: removes excess mascara from your lashes

ZAO Brushes are made from synthetic bristles (nylon). Ultra-soft and very resistant, the Zao Eyebrow and Eyelash Brush allows a fast, efficient and gentle use!
The brand is committed to ensuring that no animal is mistreated, injured or killed for the manufacture of make-up brushes.
Warning: Last items in stock!
Availability date: